The if amplifier has been slightly revised. I added a preamplifier after the 1st mixer to enhance overall gain. Due to the fact that the veroboard is crowded with the components that had already been installed, the preamplifier has been worked out in SMD technology using the reminaing space on the reverse side of the board underneath the SSB filter were still some room has been available: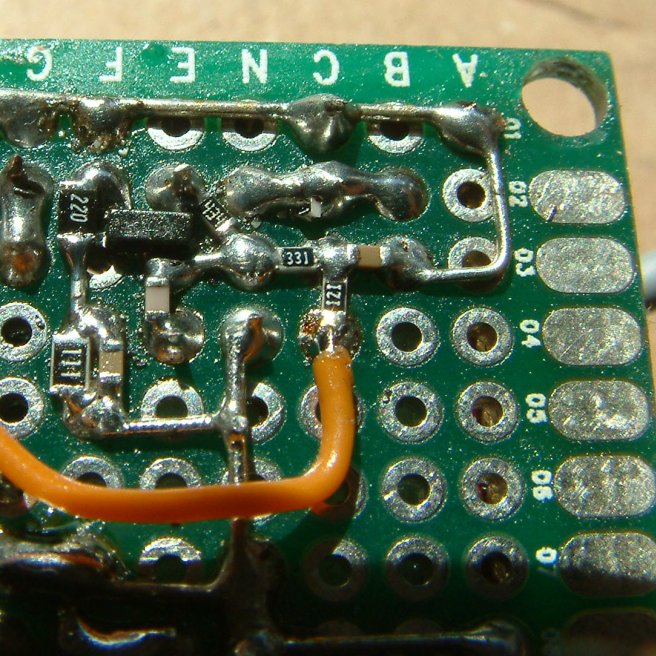 This new part of the circuit  is not marked in the block diagram I've pageed some days ago. As main amplifier of this stage, MC 1350 is used. Due to space saving reasons the tuned circuit to terminate the if amplifier IC has been made of a very smmall pig-nose core: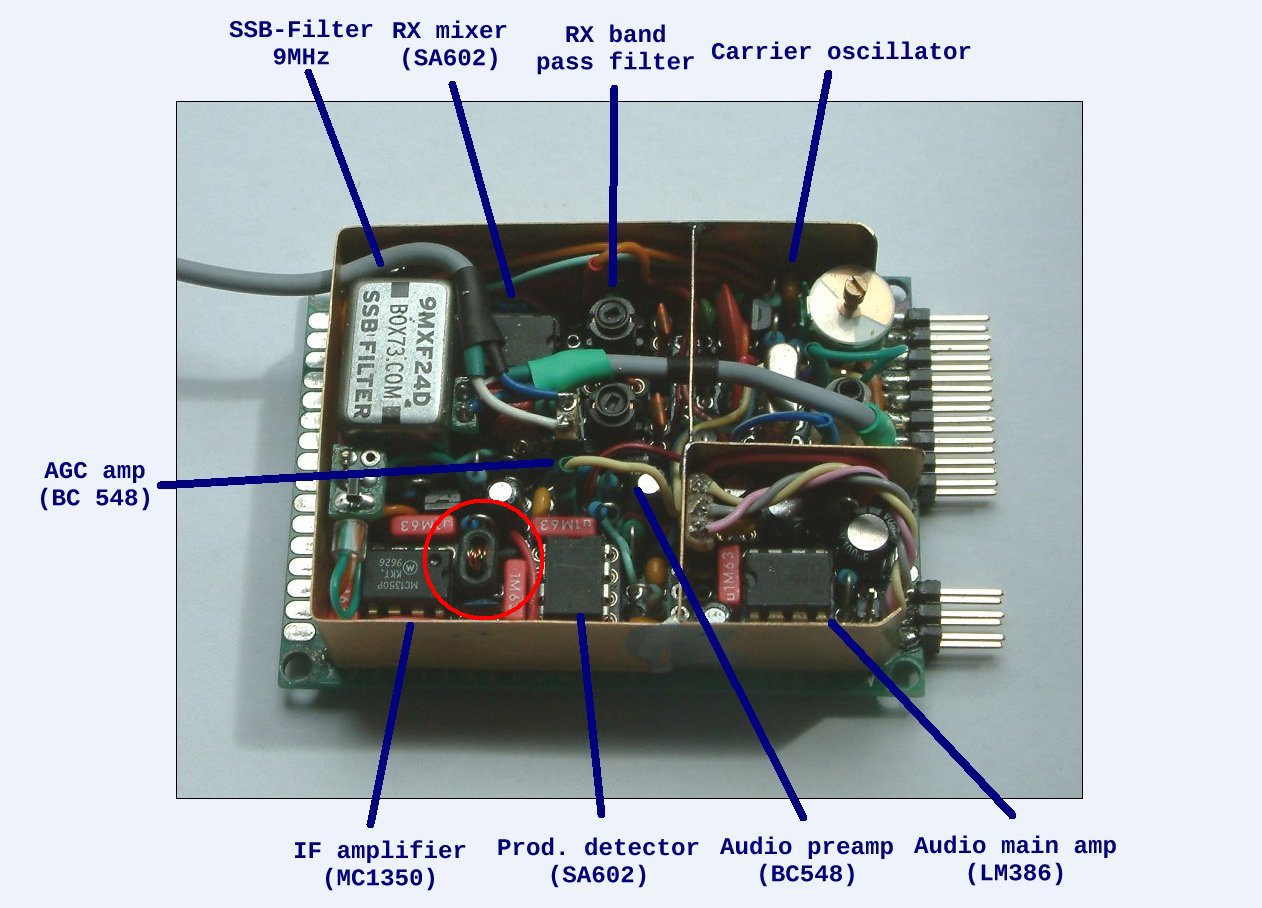 The parallel capacitor has been experimentally optimized by putting various capacitors into a 2 pin part of a socket strip and keeping the best valued. The MC1350 is gained controlled by an AGC amplifier and DC rectifier section to be described later. Please notice the correct termination of the SSB filter with 2 resistors 2.4 kOhms each.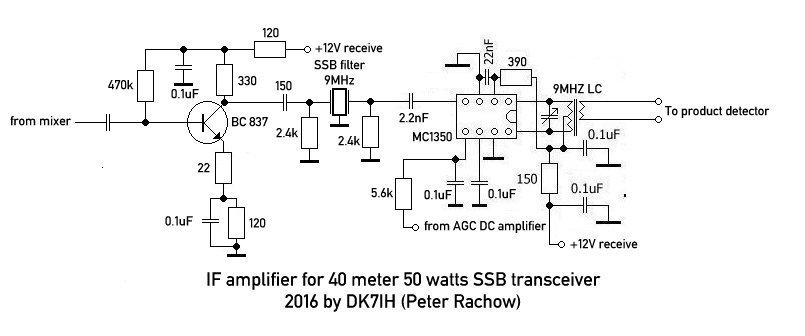 Thanks for watching! Vy 73 de Peter (DK7IH)