Howdy and Welcome!
Because content of my site grew more and more, I have re-organized and re-designed this website. To make orientation easier, underneath a tree-view based display of the content of my website can be used to find topics and navigate. Should you have any questions, comments or you would like to buy a radio kit, components or other material, please mail
peter(at)dk7ih.de !
Please keep in mind that the designs are free for non-commercial use and for educational purposes. Any commercial exploitation would violate this copyright. Thank you!
---
Latest entry: A "Walkie-Talkie" SSB transceiver for 14MHz or higher rf bands (now available as a kit!) (May 2022)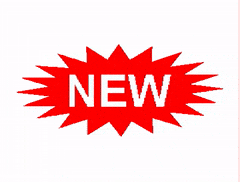 ---
Amateur radio equipment
QRP-Transceivers/Two-way radios for SSB modulation
With analog VFO
With digital VFO
Multiband
Monoband
Handheld/"Walkie-Talkie"
Station transceivers
Test equipment
Antennas and Tuners
Literature by Peter (DK7IH)
Microcontroller related material
Digital radio frequency generation (DDS etc.)
Tutorials, Algorithms etc.
Scuba diving
Remote controlling, telemetry etc.
My code collection on Github (Embedded C for AVR and STM32)
Misc