Ken, WA2MZE, commented on my article about the 20 Meter/14MHz QRP SSB handheld transceiver. He gave me some inpsiration to revise the AGC circuit. The older version did not include the IF-amplifier into the AGC strip. I thought a short while and then decided to reconstruct the AGC-RF-meter circuit board because for the first version there was not enough space left to include a regulator circuit for the MC1350 integrated IF amplifer.
So, here is the new circuit: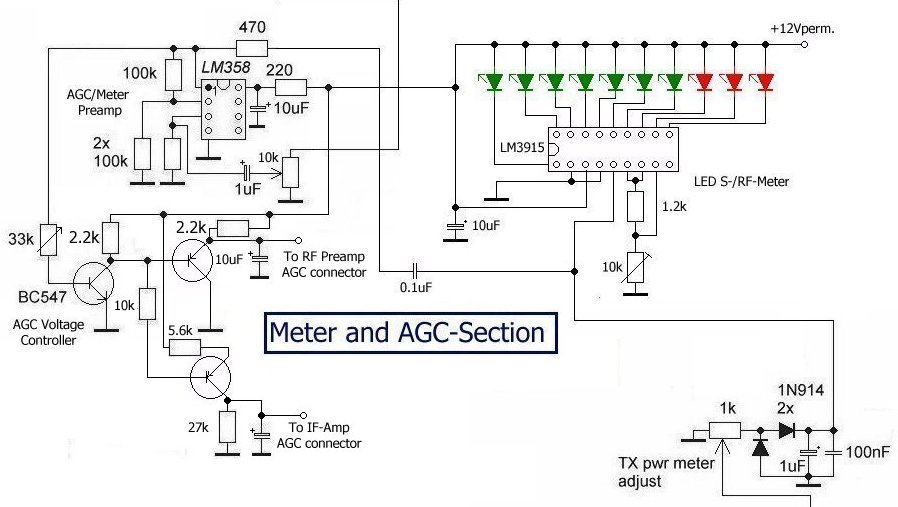 The circuit delivers 2 contrary types of regulating voltage:
The upper PNP-transistors pulls a 12V DC signal to ground. This controls the Dual-Gate MOSFET used in the rf preamp stage. The lower the gate voltage of this semiconductor, the lower its gain.
The lower PNP-transistors works vice versa. If current is lead thru the device, the emitter will gain more positive potential. This lowers the gain of the MC1350-amplifier circuit in the if stage. Thus some minor changes had to be made within the IF amplifier: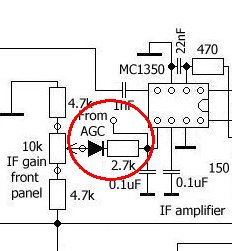 And here is the revised and completed circuit of my handheld QRP SSB transceiver for 20 Meter / 14MHz: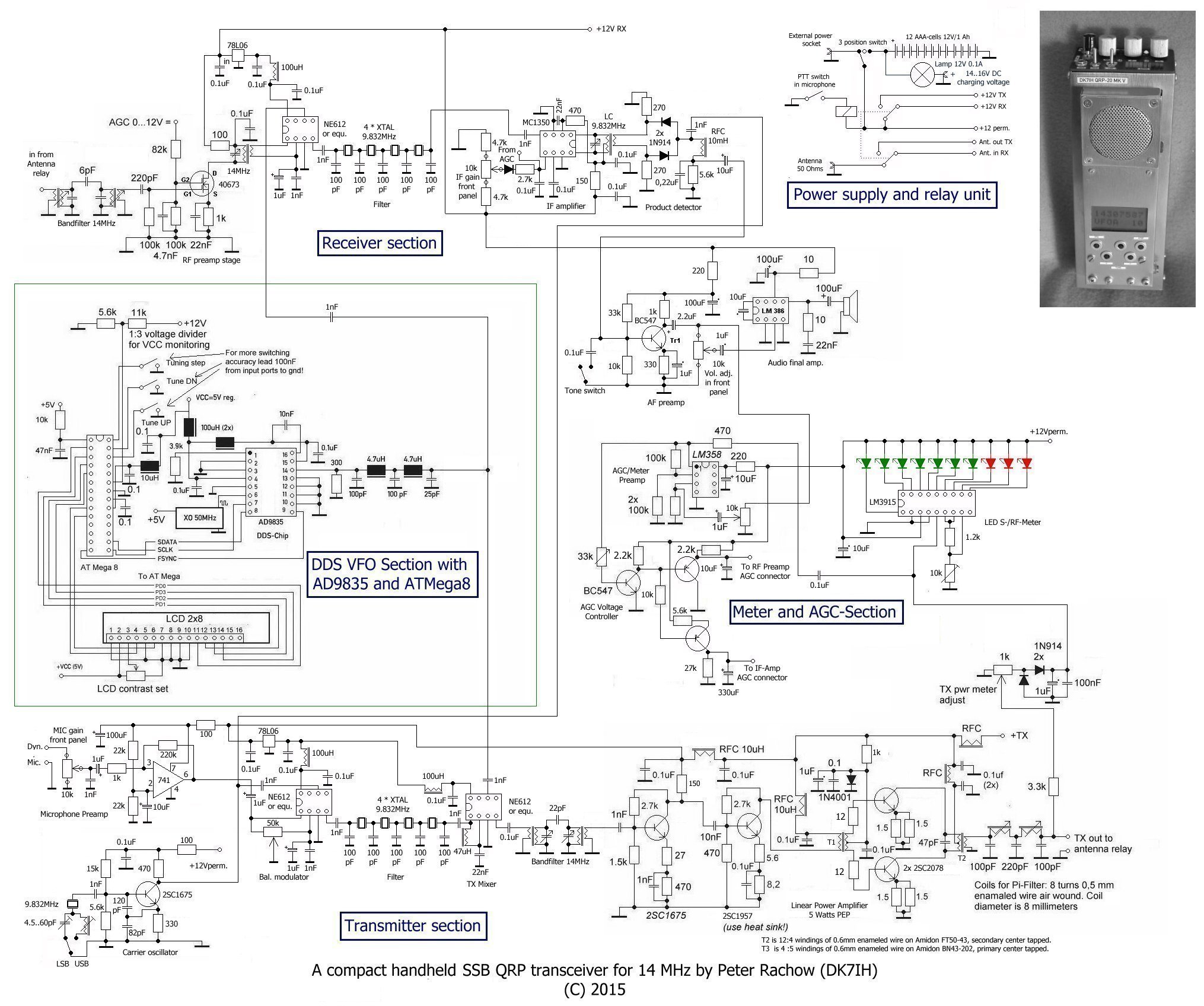 Result: Dynamic range has been greatly improved. Even extremely strong signals can be processed automatically without the need to manually adjust the volume control.
TNX to Ken, WA2MZE, for making his annotations! 73 to all!
Peter