This is just to illustrate the technical description of my 5 band QRP SSB transceiver with a little more material. I took some pictures of the final assembly of the rig. This is how it looks when put into the cabinet: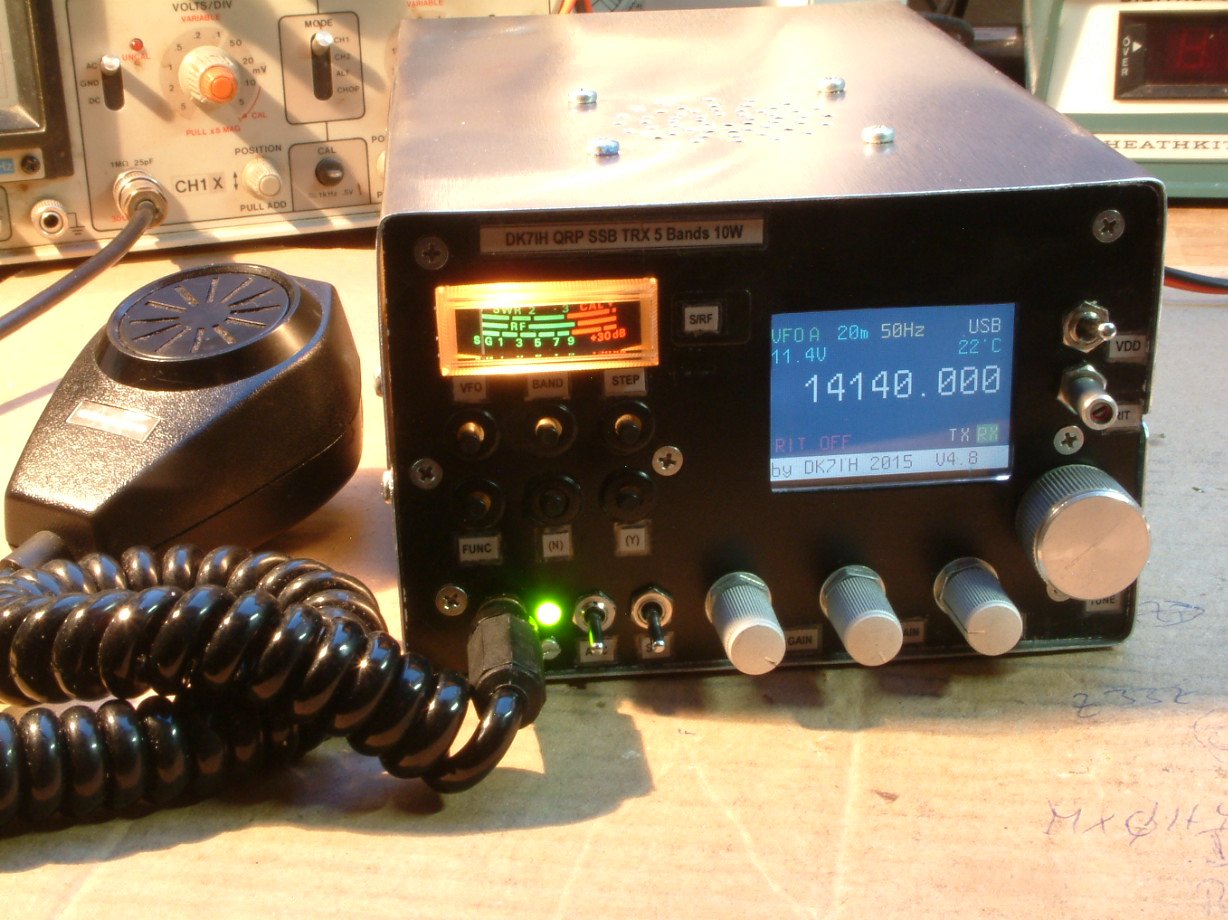 The front panel labelling is made with a text processor painting the text on a piece of grey paper. After this has been printed the labels are cut out and covered with adhesive tape. The tape is slightly larger than the piece of paper so that it can be used to fix the label to the front panel.
The cabinet is bent of 2 halves of 0.5 mm aluminium sheet metal joint by bolt connectors. As I mentioned before, to keep the rig neat in size I've used a sandwich construction that you can see underneath. The transmitter board is on top,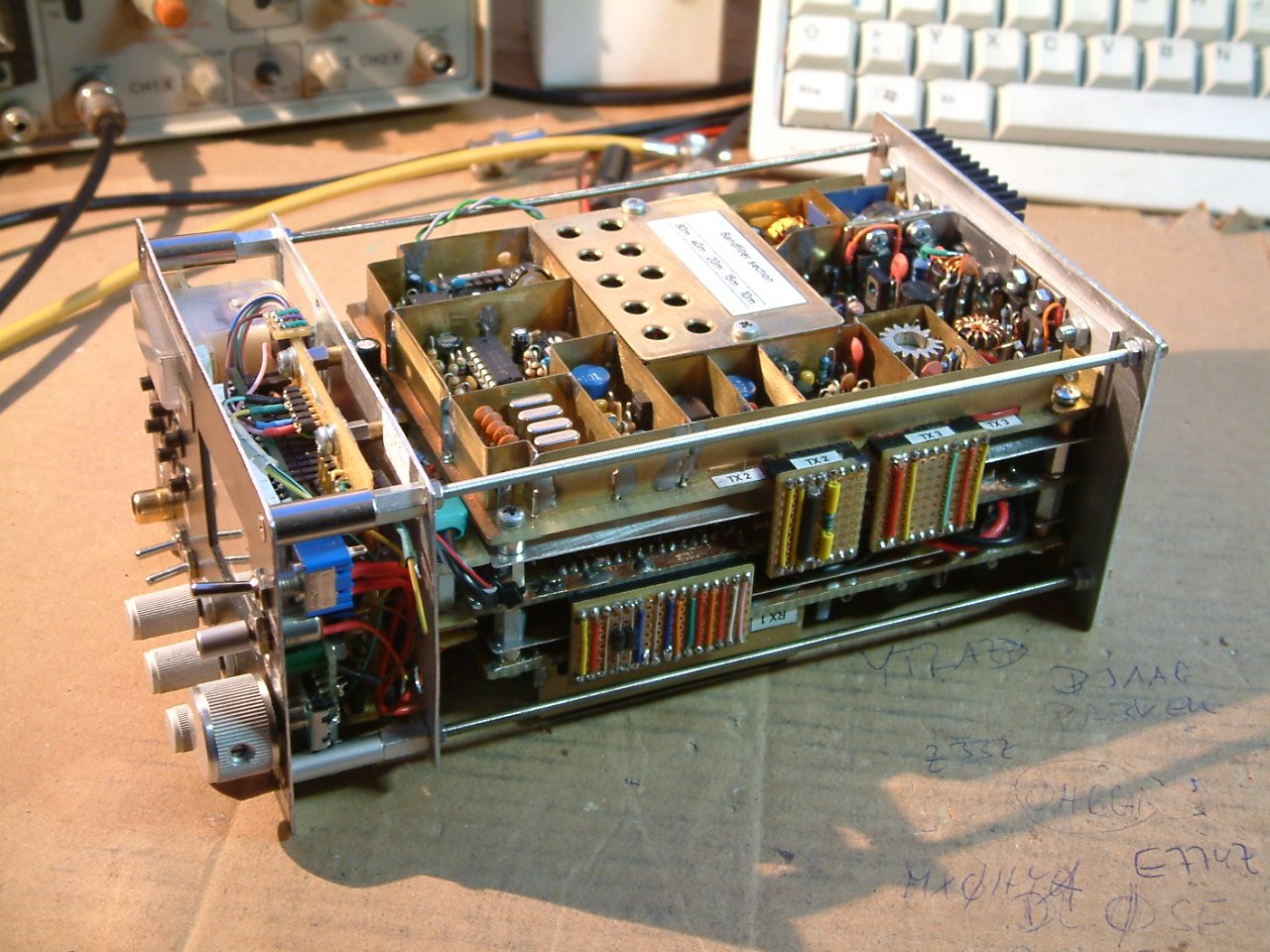 the switching board with relays and output low pass filters is centered and the receiver board is sited at the bottom: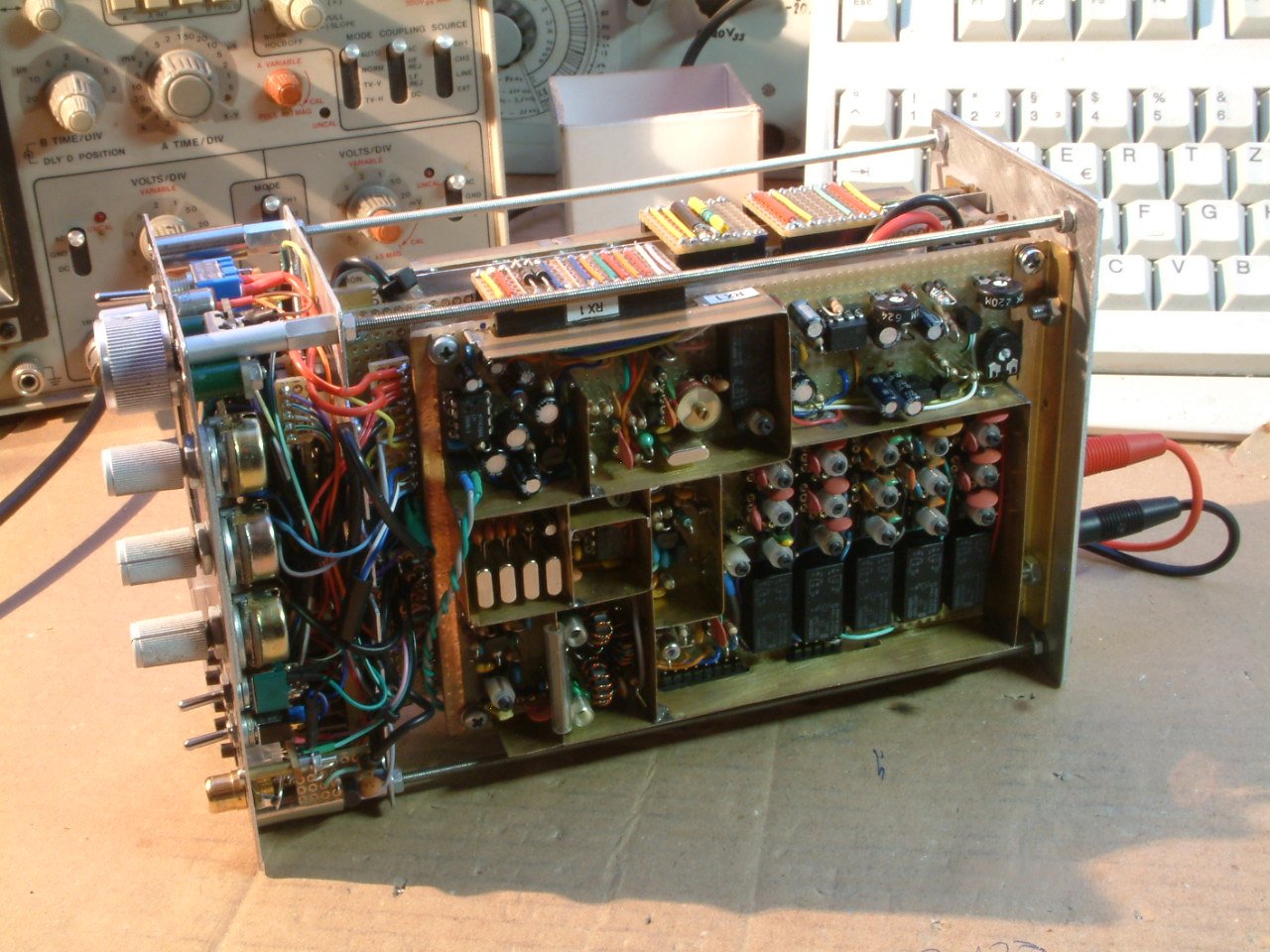 To make the construction more rigid I've inserted 4 threaded bars from the front panel to the rear plate: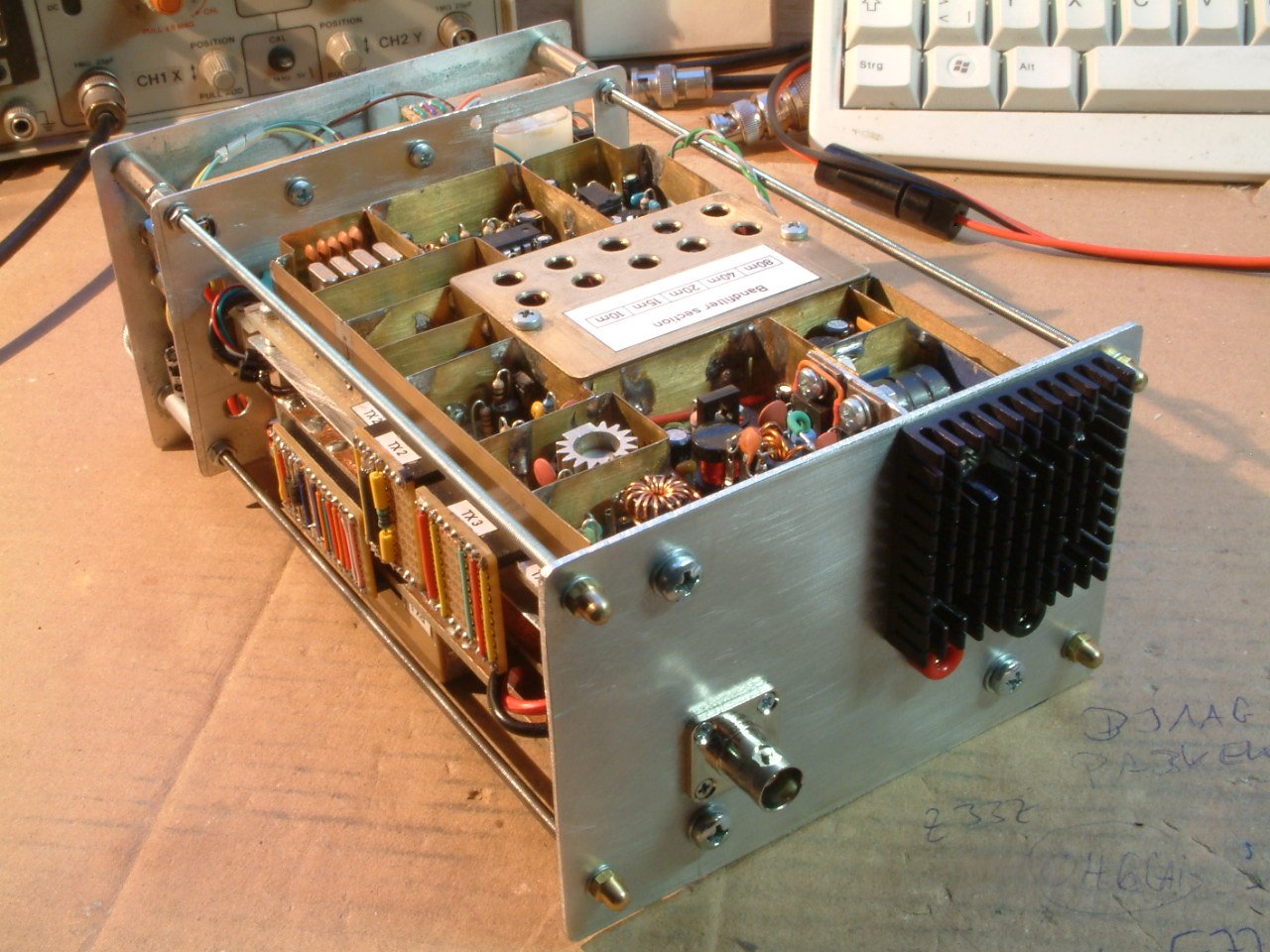 The heat sink is from an old PC where it was used to cool the processor.
The front is a separate unit which holds the microcontroller, the colored display and the DDS unit. This VFO can be seen on the right on the next photo: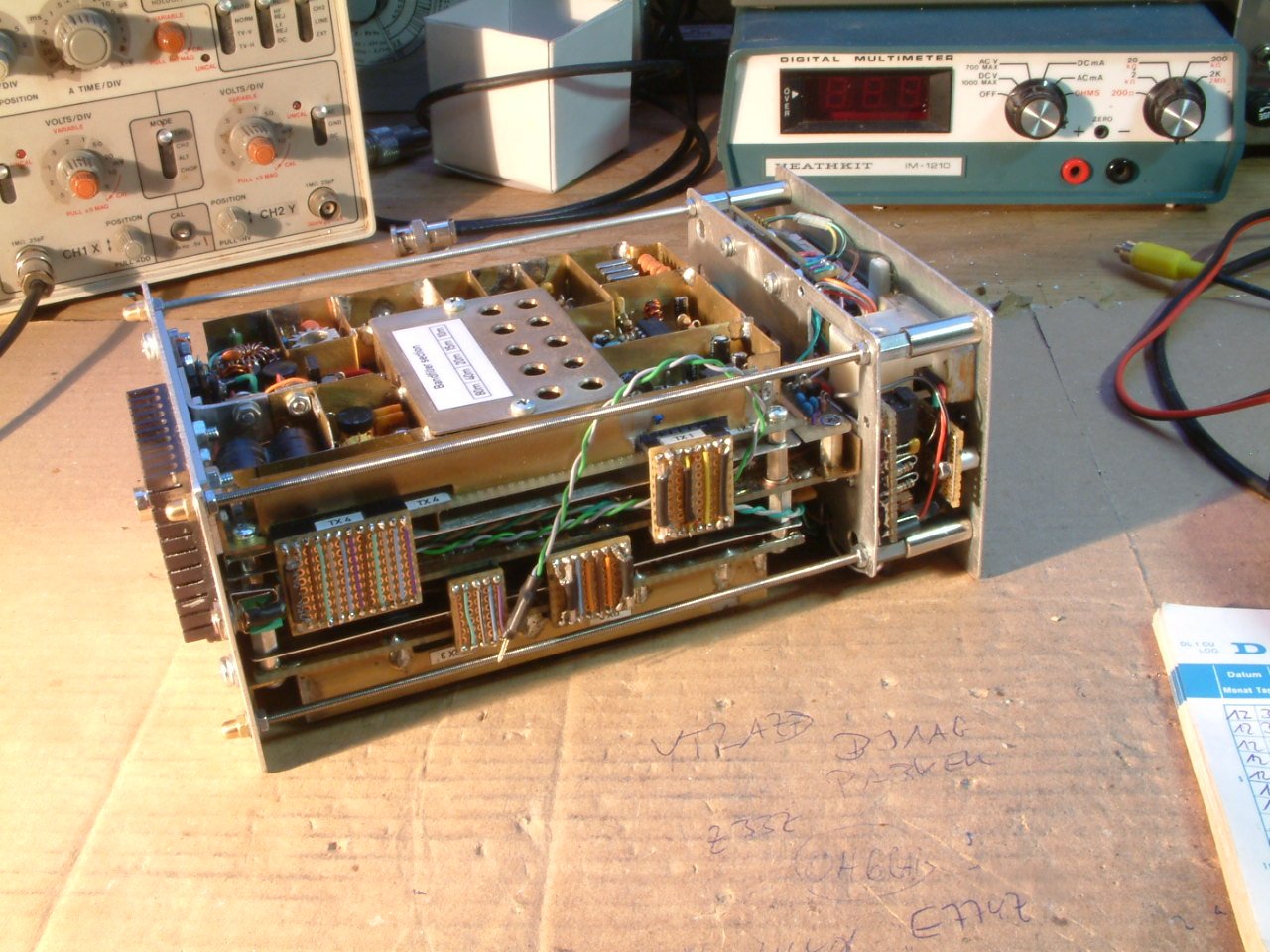 So, that's all so far from the story… 😉
vy 73 de Peter