The demodulator section of the transceiver's receiver starts with the product detector, which is made of another SA602. To get more audio volume a preamplifier has been added before the LM386 follows.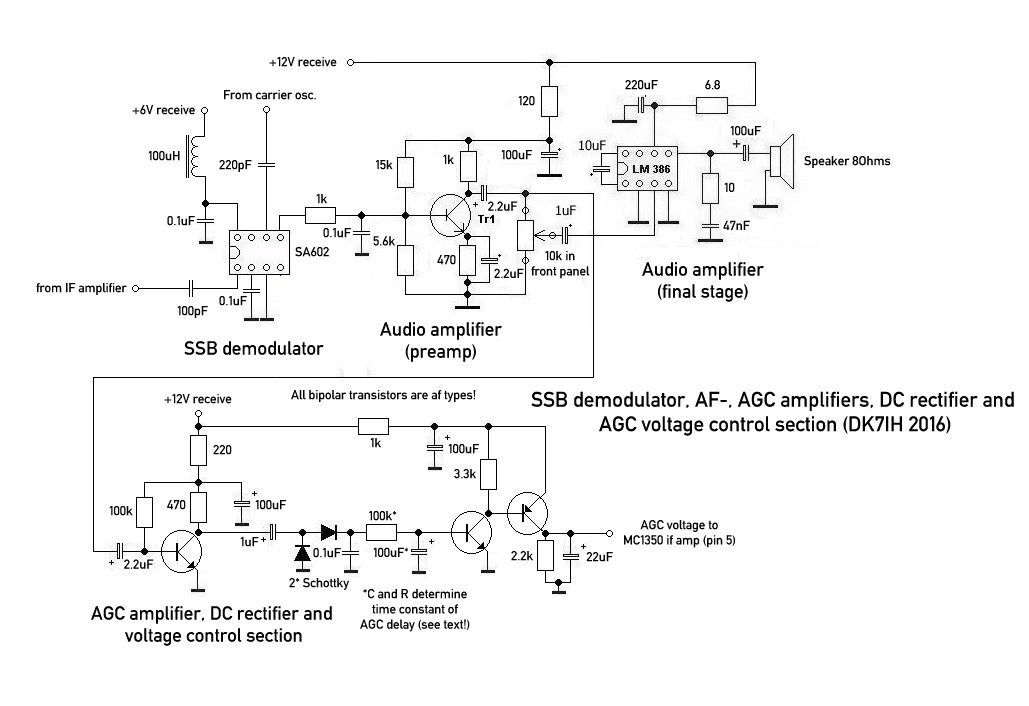 The AGC section hast got 2 crucial components: One resistor (this case 100k) and an electrolytic capacitor (in this case 100uF): They determine the time ramp for the AGC regulation curve. This means they define the response and decay time for the AGC and thus should be made easily changable for example by putting them into socket strips.
Hint: In certain cases it can be useful to add a potentiometer to give you control on the audio input of the AGC preamplifier.
Thanks for watching!
73 de Peter