When I started to recognize that going outside with a small handheld QRP SSB transceiver for the 20 meter band is more than just a test to find out doesn't work at all, I conceived a more rugged mounting for the partable rod antenna. Due to the fact that this antenna (which now is about 220 centimeters long) exerts significant leverage to the BNC connector and thus to the cabinet of my transceiver. After 3 or 4 periods of outdoor usage I found that it had cut the front panel with the BNC socket from the transceiver's inner cabinet frame. F…! (F…-word censored!)
The objective of a practical solution was to keep away excessive leverage force from the transceiver. The most practical way to solve this problem was to construct a simple mounting frame that could bear the force without leading it to the radio: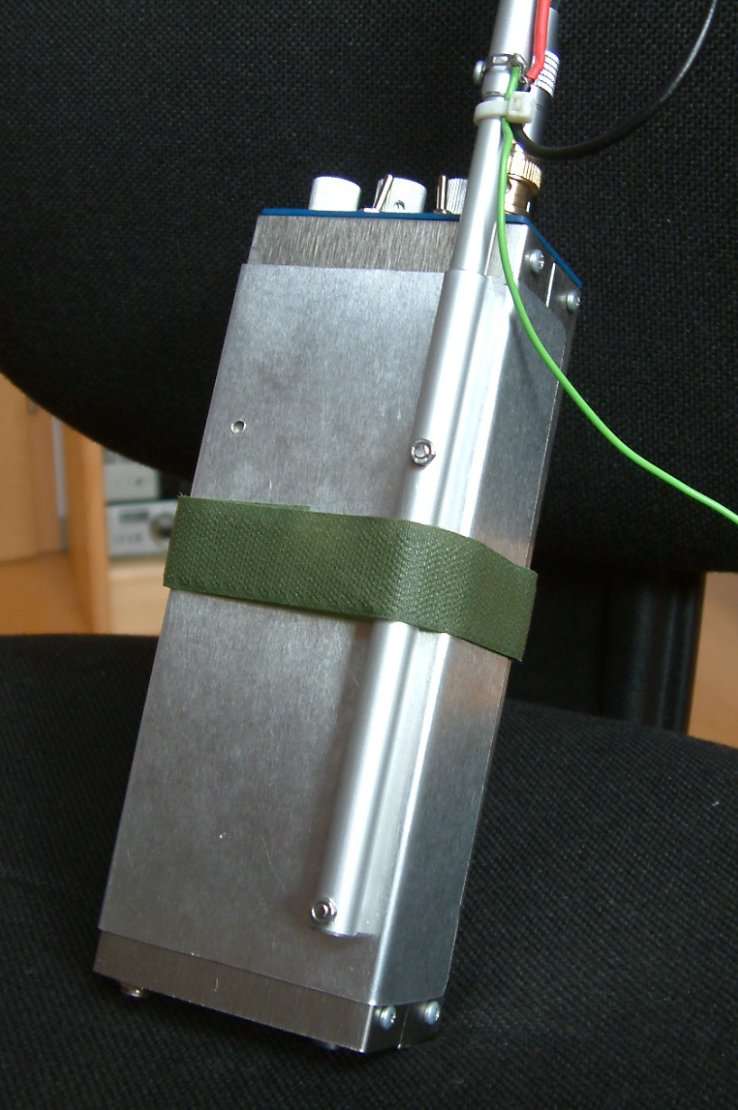 The holder is made of 0.8 mm Aluminium in u-shaped form where the radio fits in. The rig's cabinet screws hinder the TRX from falling outside, a Velcro® strip fixes the radio inside the frame. On the backside of the frame I've attached a piece of aluminium pipe where the base of the antenna fits in. That's all: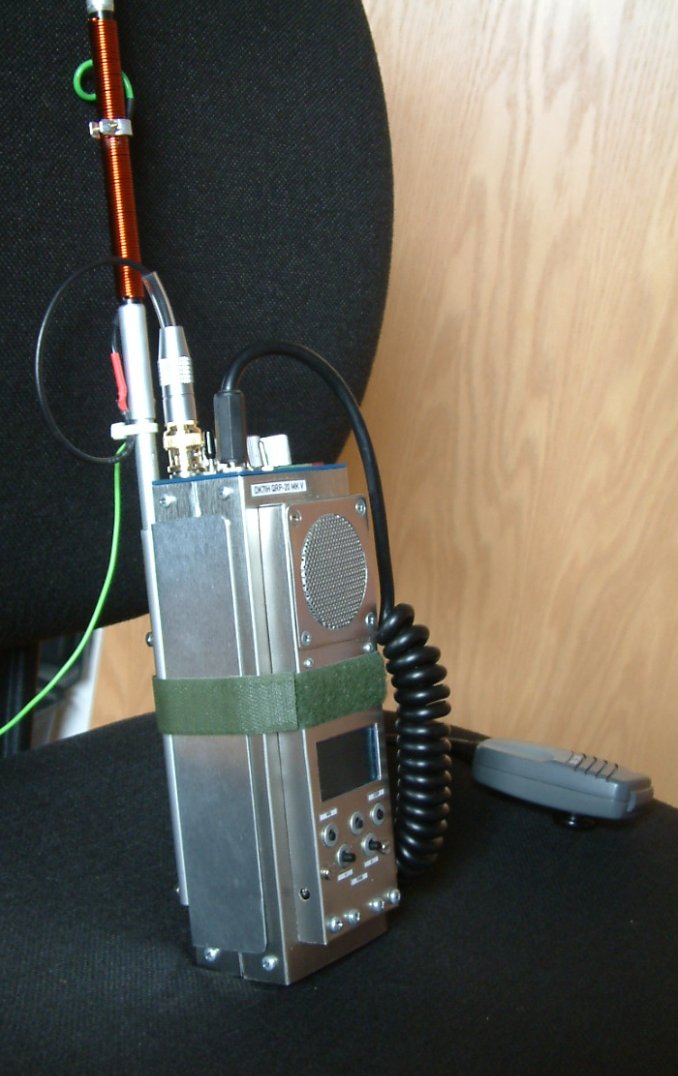 Easy and practical. That's the way it's got to be!
Annotation: I once again revised the antenna. The matching circuit was abolished. I now simply use a larger coil of about 55 turns of 1 mm diameter enameled wire on an 8.5 mm diameter PVC rod. Works great. Standing wave ratio is 1.1 to 1! 😉
73 de Peter (DK7IH)
(C) 2015 by Peter Rachow